Copyright © 2011-18 Absolute Analogue® All rights reserved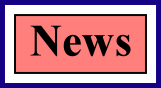 29/08/2014
Reference 3A have announced their new, top-of-the-range loudspeaker, the Sema Zen.
Here are some pictures:
For more information please see www.Reference3A.com
29/08/2014
Bel Canto have upgraded the faceplates of their products. Here are some pictures of the new look.
02/06/2014
Absolute Analogue is extremely pleased that it has been appointed as the UK agent for the New Zealand manufacturer PureAudio.
I first became familiar with PureAudio's products a couple of years ago when I purchased one of their Vinyl phonostages, before anyone had been appointed for the UK.
The people behind PureAudio are Gary Morisson and Ross Stevens. Gary was previously the long time chief designer at Plinius, responsible for many well known amplifiers. Ross was also formerly with Plinius and dealt with the industrial design - it was Ross who came up with the curved chassis that was adopted subsequently by a number of other manufacturers.
For more background please see the Blog page.
For more information please see www.pureaudio.co.nz